Pop n in
Our Vision
"We want to make our community better – where everyone has a chance to succeed and nobody gets left behind."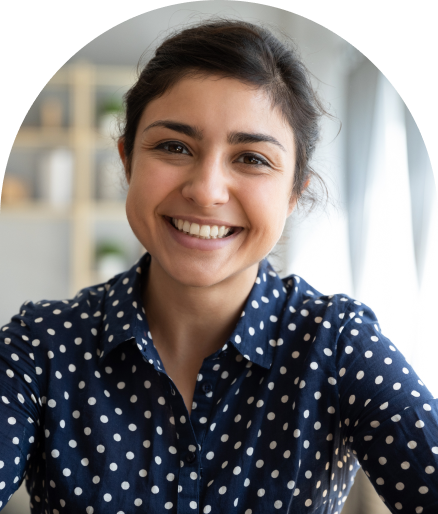 At Highgate Newtown Community Partners, safeguarding children and adults has always been – and continues to be – an absolute priority for us. We see protecting society's most vulnerable as our shared responsibility. Sometimes, this means intervening directly; other times, it's about finding ways to support people to keep themselves and each other safe.

Every team member has passed a DBS security check and has had safeguarding training for adults and children. We believe every child should be able to access the right pathway for them, whether that's academic or vocational. As a part of that, we provide free access to our under-fives sessions for every child, and our Education Plus partnership with Channing School sets  young people up with the knowledge, resilience and relationships they need to succeed. We're creating a comfortable, inviting and inspiring centre for the whole community, where people feel recognised and special. We'll work to create, preserve and enhance a culture of lifelong learning. This means working alongside employers, universities and the voluntary sector to help people develop skills and knowledge. Alongside employment opportunities, we believe these skills will  enrich their lives and foster individual wellbeing. Through our All4 Recruitment project, we'll support people leaving prison. Our services are open and welcoming to all, bringing different communities together to celebrate diversity and shared values
The Early Days
The old Highgate Newtown Community Centre building may be gone, but its proud legacy is far from over. Throughout the history of the HNCP, the community has come together to tackle local problems and bring about positive social change.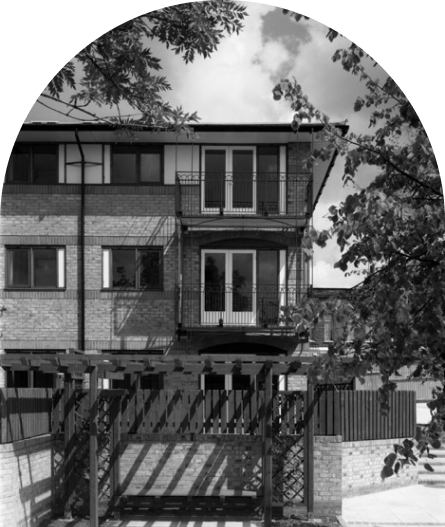 Partnering with Camden Council
Our goal is to create a place where everyone feels welcome – and our partnership with Camden Council plays a key part in this.
Together with a team of the finest designers and Designers Guild, we're creating a £6.4m five-star hotel property. Along with a fabulous restaurant area and residents' lounge, the premises opens up opportunities for the HNCP to deliver even more services for the
community.
Our vision for Camden is to be safe, strong and open, and everyone should be able to contribute to their community. But this is just the first step. Making real impact will involve changing individual and organisational behaviours – it will take creativity, ambition and
expertise.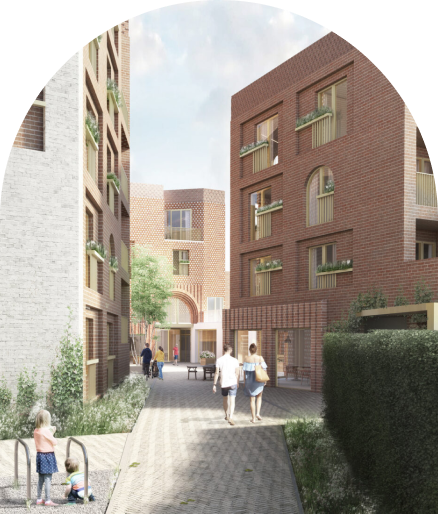 Local Employment
Innovation often means trying new things out on a small scale first. We want to work with the unique and diverse talent across the area – including with our colleagues and citizens – to develop new solutions.
As an organisation, we want our staff to share our level of ambition and our values, as they are key to delivering our plan. As part of our everyday work, we'll encourage our teams to put forward ideas and raise concerns – and that's how we'll design our services and respond to challenges and opportunities.
To help us make sure we have a clear understanding of what our service needs to deliver, we'll involve those who use our services in our approach.
We want Highgate Newtown Community Partners to be a great place to work, where equality and diversity are championed. By committing to the London Living Wage, we'll help make our community a fairer place; by ensuring inclusivity in our organisation, we'll encourage a broader diversity, including diversity of thinking; and by supporting flexible working hours for people with children, we ensure we're contributing to fairer, more welcoming work environment for all.
These commitments ensure we will continue to represent our community to the best of our ability and deliver our ambitions for its people.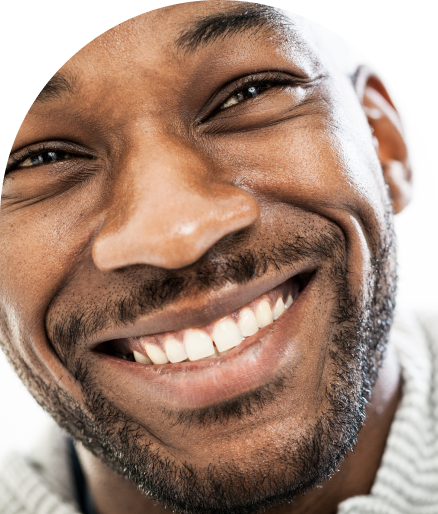 Green Policy
Throughout the design and construction of the new HNCP development, we've aimed to implement our sustainability policy to comply with The London Plan.
This policy sets out the key steps we have taken to meet these targets and deliver an efficient, sustainable scheme that minimises our carbon footprint and is fit for the future.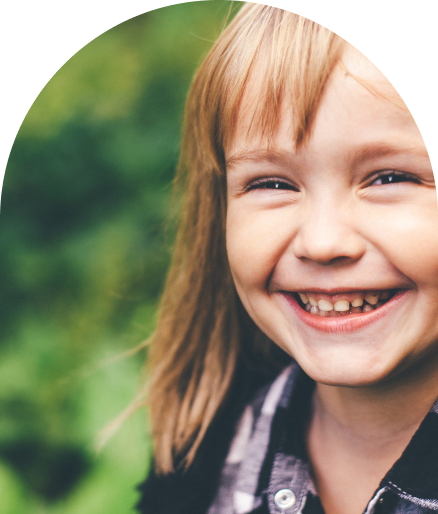 BREEAM
BREEAM – Measures sustainable value in a series of categories, ranging from energy to ecology. Each project is assessed, and a certificate provided to mark the level of achievement. We aim to achieve the target of BREEAM Excellent.
Insulation
Windows and doors will be double-glazed (where appropriate) and the structure will be well-insulated throughout. We aim to keep our U-value (thermal transmittance) for external walls and doors, windows, floors, roofs and windows as close to 0 as we can (the better-insulated a structure is, the lower the U-value will be).
Heating & Gas
Air Source Heat Pumps will be installed in place of the original Combined Heat & Power plant (consists of electrical generator combined with equipment for recovering and using the heat produced by that generator). This low carbon technology reduces the carbon footprint of the development and is in line with the New London Plan. The remaining heating load will be met by high-efficiency gas boilers.
Electrical
We aim to install highly efficient lighting and solar panels will be installed on the roof of the development.
Ventilation
A natural ventilation strategy is proposed for the Community Centre, more appropriate to the layout of the space, and will maximise the ability to regulate temperature throughout the scheme year-round.
Mechanical & Electrical Metering
The community centre will be provided with metering systems to meet the Building Research Establishment's Environmental Assessment Method (BREEAM) credit requirements. Metering systems will be installed to record heat, water and gas consumption.
Materials Sourcing & Waste
Materials for the development will be selected with reference to the Green Guide to Specification. The development will target less than 70% by tonnage of construction waste to be diverted from landfill.
Green Spaces & Landscaping
As part of the development, we will include outdoor areas which can be enjoyed by the whole community. The new landscaped courtyard and route through the site will include suitable tree planting and measures to enhance biodiversity.
The new buildings will have green roofs and areas of planting will to assist in naturally cooling the proposed buildings and the immediate area surrounding the site.
Water Efficiency & Sustainable Drainage
A sustainable drainage strategy has been produced for the scheme. This provides a drainage strategy for the entire site, including sustainable urban drainage system tanks, that will provide attenuation, as well as reduce the internal and external water consumption for the site.
Sustainable Travel & Car-Free Development
As part of Camden's Local Plan, a new borough-wide car-free policy for all new developments was implemented in July 2017. We encourage residents and visitors to choose sustainable transport methods. Secure, short-stay cycle parking for 22 bicycles is provided on site.
Waste & Recycling
A waste management strategy has been prepared for the site, in line with Camden Council Waste Recycling and Storage guidance.
Residents will be able to sign up to the Camden Recycling Rewards scheme launched in 2016, offering prizes for participating residents and money for local charities based on receiving recycling "green points".
Camden, through its service provider Veolia, recycle paper, cardboard, glass, and food, and specialise in environmental solutions called to find new ways to recycle waste.
Our Bees
Bees pollinate approximately 80% of our flowering crops, which constitute one-third of everything we eat. Bees are of inestimable value as managers of cross-pollination and many plants are entirely dependent on particular kinds of bees for their reproduction.
HNCP have installed hives in Spring 2020 and aim to set up another little apiary within our community and produce more of our very own HNCP honey.
This will help with improving the bee population as well as i assisting with the cross pollination of various plants in local the area.
Camden's Climate Action Plan
London Borough of Camden's Green Action for Change Plan 2010-2020 targeted a 40% absolute CO2 emissions reduction across Camden by 2020. Camden is at 44% below our 2005 baseline, and borough-wide emissions are 34% lower. The new Climate Action Plan 2020-2025 is setting out actions to achieve a zero-carbon target by 2030. This includes implementation of high sustainability standards into Camden's community investment programme developments.
Our Trustees
Robert Aitken
Chair of Trustees, HNCC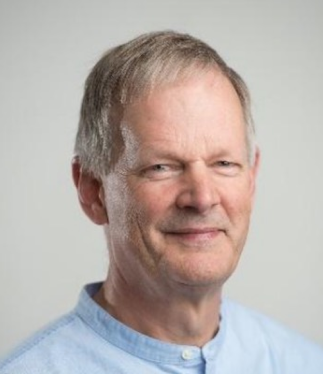 Chair of Trustees, HNCC
Robert was a long-time local resident. His background as a government lawyer and nonexecutive in the health service and charitable sector and interest in quality performance and service delivery provide a useful basis for contributing to HNCP achieving a thriving community centre during and after the redevelopment.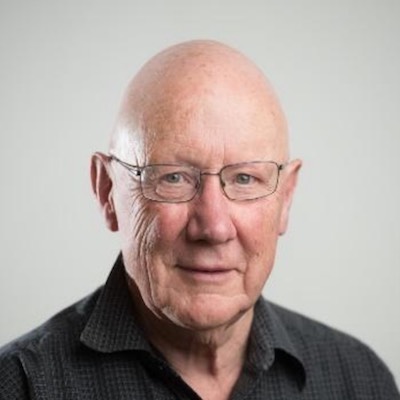 I am a Highgate resident, married to Leila with one son, and have lived in Highgate on and off since 1966. I am a lawyer by training but have had a career in financial management, mostly in London. In the course of my career I have also lived in Australia, Holland, Argentina and Venezuela. I retired as Director of Finance of the Royal Dutch Shell Group in 2001, and subsequently was chairman of the Shell Pension Fund, and of the audit committees of Lloyds of London and O2 plc. I am a member of the Highgate Society, and the immediate past president of the Highgate Literary and Scientific Institution.
I see Highgate Newtown Community Partners as a valuable community resource for a part of Highgate that needs support, and am happy to provide it with whatever assistance I can.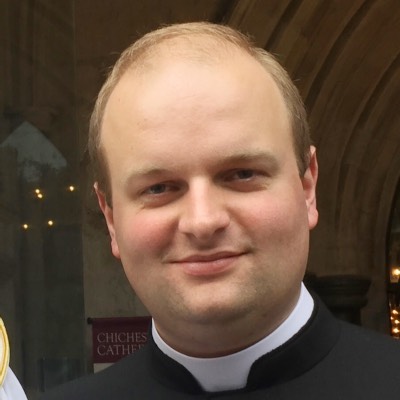 I am the Vicar of St Mary Brookfield, Parish Church of Dartmouth Park, and have been here since 2018. As a church we are very keen on partnering with local organisations and are excited about our new partnership with HNCP. I am also delighted about being a trustee and being involved in the redevelopment of the community centre. As a Christian community, we seek to honour human dignity by sharing in the compassion and love we find in the teaching and example of Jesus Christ and believe that the outpouring that love needs to address the growing economic and social inequality within our communities. It is our hope at St Mary's that this attractive alternative will lead to human flourishing whether we are people of faith or of none. Our outreach at St Mary Brookfield and at HNCP, therefore, has to be much more than resourcing but rather with a view to having deep and lasting impact upon people's lives and communities. I am married to Hannah and have a daughter.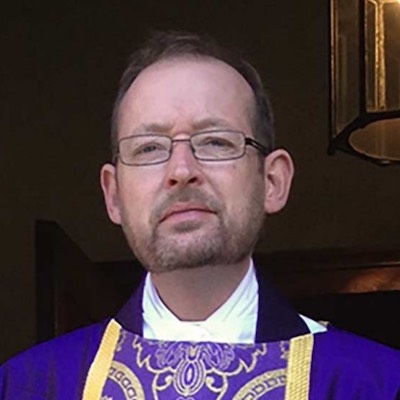 Fr. Andrew has lived in the area for fifteen years and is the Vicar of St Anne's Church on Highgate West Hill. He is a trustee of several other charities and is involved in community
action, development projects and inter-faith work across the whole borough of Camden. He is keen to see HNCP, working with St Anne's Church, local schools and other community groups, developing the broadest possible range of social provision, improving opportunities for young people and the quality of life of all in the area.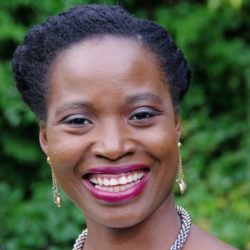 Tomi is an experienced Project Manager and currently works with research academics to set up networks within their research area. She moved to Highgate in 2017 when her husband, Kunle, took up the position of Vicar at St Michaels' Church, Highgate. Her experience in the non-profit sector such as the NHS and Higher Education, grants her an empathetic outlook on life and a desire to make a positive contribution to the community.
Tomi is also an Executive Coach working with individual clients and groups at periods of career transition. She sees the St Michael's-HNCP partnership as mutually beneficial and offers exciting possibilities for the Highgate community.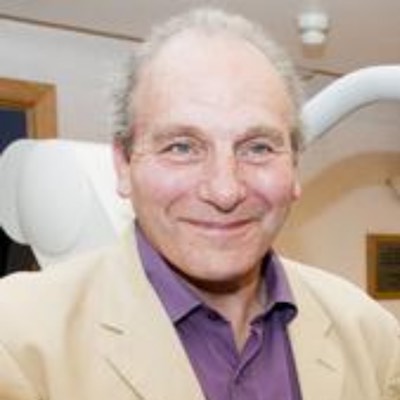 One time chair of the North Middlesex University Hospital Trust from 2013-2017, John as a long term resident in Dartmouth Park has held many positions which demonstrate his interest in the local community including setting up HNCP, sitting as a local magistrate, lecturer in social policy and health, lecturer in law, and formerly a Camden councillor for Highgate Ward.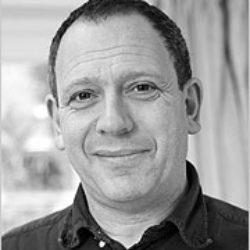 I went to Gospel Oak primary school and then William Ellis. I am without question a local. I am married to Petula and our 2 daughters when young both attended activities at the Community centre. I read law at university and have worked as a solicitor since 1980. After 25 years in the City I set up as a sole practitioner in Swains Lane in 2005. I see Highgate Newtown Community Partners as a beacon for community support. I am happy to provide it with whatever assistance I can.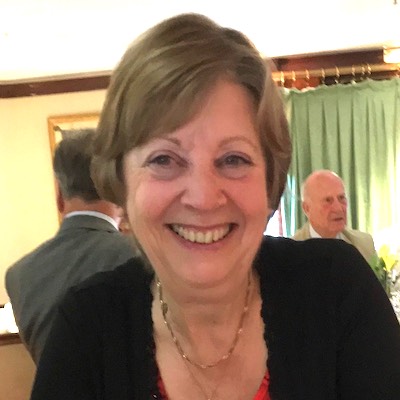 I have been in teaching since 1970. I was a headteacher for ten years in Brixton and then twelve years in Highgate before retiring in 2009. I spent some years after this working part time as a tutor for the London Diocesan Board of Education's teacher training programme. I became involved with Highgate Newtown in 2013, first in my role as chair of the Holly Lodge Community centre, to maintain and expand a good working relationship between the centres, and then in 2017 as a trustee for HNCP.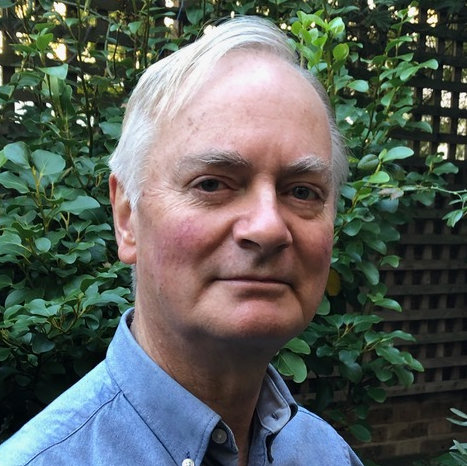 I am a long term resident of Archway, which is the area of Islington bordering on Highgate Newtown. As chair of the trustees for Hargrave Hall Community Association, the charity which manages Hargrave Hall Community centre in Archway, I agreed the joint endeavour arrangement with HNCP to assist during the redevelopment period and to develop joint services in the Archway area. I have joined the trustees to support the great work HNCP is doing in Camden and Islington and to develop closer workings between our two organisations.
Our Patrons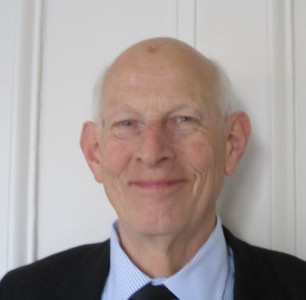 A message from His Honour Jeremy Connor, Highgate Newtown Community Partners Patron; A new experience in Community Centre Services. It is a real pleasure to set out the latest developments at HNCP.
We now have a vibrant, growing community centre providing essential services to the people living near Highgate Newtown.
Having spent most of my life as a circuit judge, I Know that community services are more important than ever. Highgate, Archway and Dartmouth Park make up a very diverse area. People of all backgrounds and life experiences live in the same street; HNCP therefore welcomes all who enjoy crafts, sports or learning new skills.
We particularly welcome (and can help) people struggling to make ends meet, children needing local sports and under 5s play activities. People living alone will enjoy a hot meal
in our café and have company sitting at a table. We offer a host of services for those unemployed and young people completing youth reparation sentences.
HNCP is a local charity offering emergency and crisis support: from food parcels to a safe place to just sit and take stock of life.
We cannot do this without your further help.
Our new investment of £ 6.4 million in a new community centre has secured the long term future, assurance outstanding success and enjoying solid support from Camden Council.
Over the next 14 years we will need to fundraise £ 600,000 to fit out the new community centre and sports hall.
Your support means so much at this new stage of development ( please see our new donation page and what your donation will support)
Best wishes
Jeremy Connor
Patron Highgate Newtown Community Partners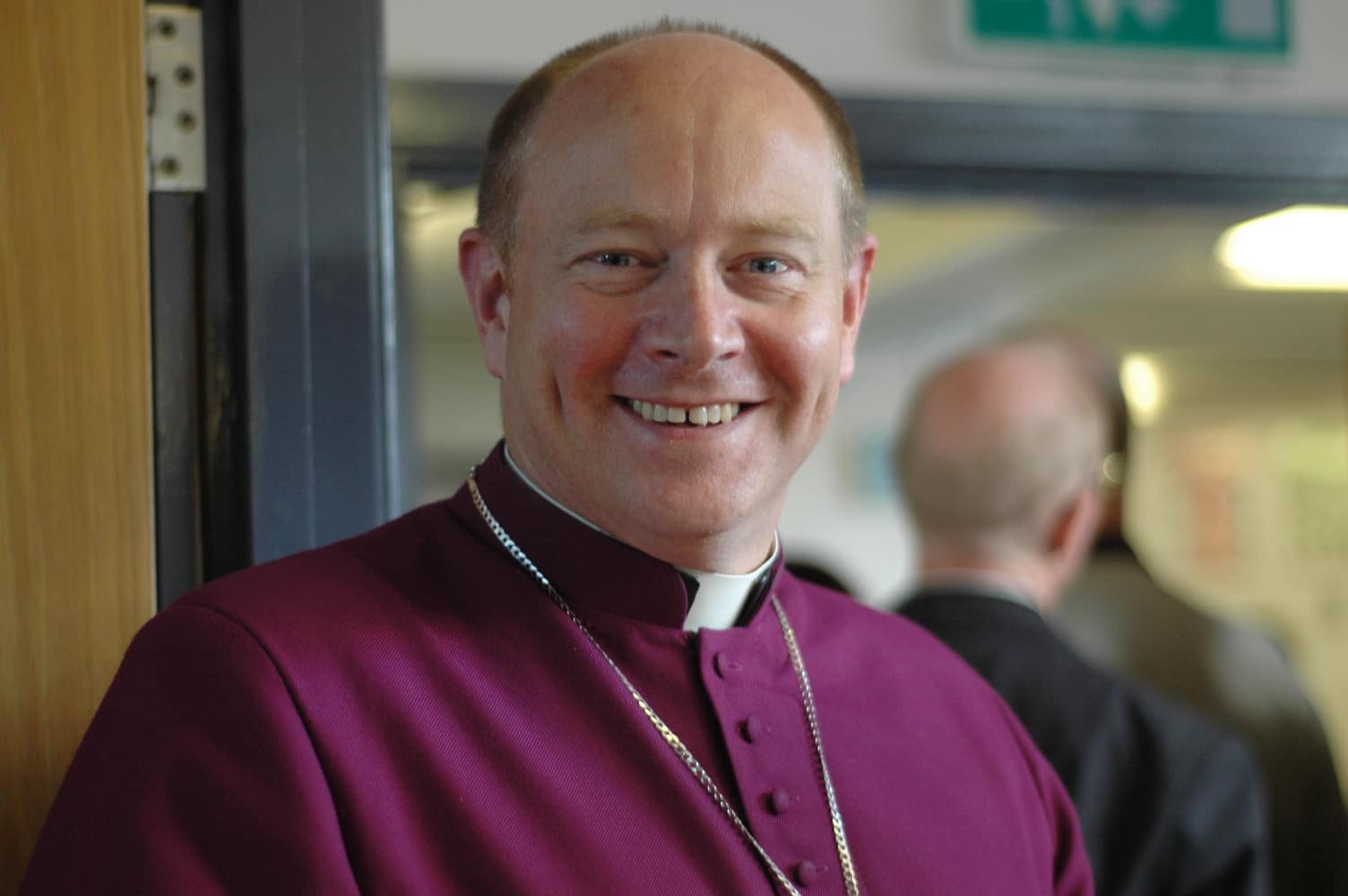 The Right Reverend the Bishop of Edmonton; Robert Wickham, has joined the HNCP as a patron, writing as follows:
"I am aware of the important work that you undertake for the flourishing of our various communities across the Highgate area, and I rejoice that this exhibits significant partnership between the Community Centre and the local Anglican churches. I also delight in the way that these projects clearly demonstrate a desire to realise many of the ideals as espoused within the Camden Plan 2025."